When setting up a new website, it is vital to have proper SEO (search engine optimization) principles taken care of sooner rather than later.  This will ensure that your website starts ranking, brings in traffic sooner, and saves you time from having to correct issues later on down the road.
WordPress is one of the most popular content management systems used today.  In this WordPress SEO tutorial, we will go over the most important SEO tips you can apply to your WordPress-based website.  This will help increase your organic traffic and online visibility.  This guide is diverse and will provide SEO tips for beginners, blog SEO tips, insight on how to install Yoast SEO plugin and more.
Let's get started.
1. Yoast SEO Plugin
Yoast is the king when it comes to WordPress SEO plugins.  It handles many different aspects of SEO, plus simplifies them! It is the ultimate all-in-one SEO tool.
For basic SEO features, Yoast allows you to easily modify page titles, meta descriptions, keywords and more.  It also allows you to take control of more technical SEO issues like XML sitemaps, rel=canonical and schema markup.
Yoast is a plugin you can trust due to the fact that it is built by a team that are both professional developers and professional SEOs.
In order to get started with Yoast, simply navigate to the WordPress dashboard and select "Plugins" and "Add New".
Next search for "Yoast SEO" and choose "Install Now".  Once installed you can click "Activate" and you are good to go.
You should now have an SEO tab on the left side of your WordPress dashboard which takes you to your Yoast plugin settings for configuration.
Once here the first thing you should then do is configure your settings.
Under "General" you will have an option to use a "First Time Configuration Wizard".  This is ideal if you aren't a technical individual and want an easy/quick setup.  Otherwise, you can go through each of the headings and input your Yoast settings as desired. 
For a more in-depth tutorial on how to set up your Yoast SEO, check out the following video:
2. Web Hosting
Web Hosting is vital. If you are at all familiar with basic SEO, then you know that load times are extremely important for both ranking and decreasing your website bounce rates.
The best hosting companies that I am familiar with are Web Hosting Canada (obviously if you are in Canada) and WP Engine.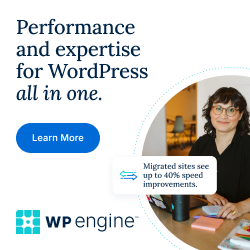 I know GoDaddy is extremely popular, and I have used them in the past, but they were frustrating in terms of website speed and other issues.  I would only recommend them strictly for purchasing domains.  If you are unfortunate enough to currently be stuck with GoDaddy as your host, then I highly recommend using this tutorial in order to improve your GoDaddy site speed as much as possible. 
If you decide to use Web Hosting Canada, you can view my tutorial on How to Build a Website or Blog in 6 easy steps which details exactly how to set up your hosting.
Finally, when selecting your web hosting, select carefully.  Do your research and don't rush into any one company before doing some research on their server type, server speed, caching and scalability.  It's pretty easy to find reviews on most web hosting companies!
Bonus tip: Make sure you get an SSL certificate installed on your website.  This encrypts the connection between your server and your user's web browser.  This will both make your users feel secure on your website and has also been a Google ranking factor since 2014. 
Summary: In order to ensure you have SEO-friendly web hosting just follow some simple rules:
Check online reviews to get a general idea of the quality of the hosting
SSL certificate (does the web host offer SSL certificates?)
Can your web host guarantee a good percentage of up-time? (around 99%?)
Server location (the closer to your user base, the better)
Please note that I will receive commission if you decide to purchase hosting from either WP Engine or Web Hosting Canada through my links.
3. Google Analytics
If you don't already have Google Analytics set up on your website, then you will want to do that ASAP!  Google Analytics allows you to view the number of people coming to your website, where they're coming from and what they're doing.
As you can see, you can view specifically how you acquired your website traffic. 
"Organic Search" refers to users coming through a search engine like Google or Bing, and "Referral" can refer to a user finding your website through a directory such as HubSpot or Yelp. 
You can also view which specific pages users are visiting, what their bounce rates are and what the average time spent on each page is.  Your SEO possibilities are endless with a tool like Google Analytics. 
Simply go to analytics.google.com and set up your account.  You can view a full detailed tutorial on setting up your Google Analytics here:
How to Set Up Google Analytics in Divi (without a plugin)
After setting up, you can also view the following video to become a little more familiarized with Google Analytics, and how to use it:
Google Analytics Beginners Tutorial
4. Optimize Images
Two of the biggest culprits for a slow loading website are images that haven't been compressed and images that haven't been scaled to their actual size on the web page.
If image optimization is something new to you and you currently have a website, I encourage you to go to  https://gtmetrix.com/ and paste your website URL into the analyzer.  After analyzing, I would expect you to see that images are slowing down your website, either due to not being compressed or not being resized to the size they appear on your web page.
For image optimization, I recommend a plugin called "Smush".  This plugin will compress all images on your website at the press of a button.
In addition to using the "Smush" plugin, I also encourage you to compress your images prior to upload, using https://tinypng.com/ and to resize your images using an online image re-sizer like http://www.picresize.com/. 
It is important to resize images because if you have an image uploaded in your media library with 1200 x 1200 dimensions, but it's only appearing on your web page with 350 x 350 dimensions, then the web page still needs to load the 1200 x 1200 dimension image even though it's not actually that large of an image appearing on the web page.
5. Build Citations (for local businesses)
Citations are basically any online reference to a company.  These normally contain the  NAP (name, address, phone number) of a business and are built through online business directories such as Yelp, Yellow Pages, HubSpot and others.
Why are citations important?

For one, your business information will appear across several online directories which means more online visibility and more potential customers.  Also, Google now takes into consideration the location proximity of a user to relevant businesses matching their search criteria.
Citations are also extremely important for websites that lack a significant number of backlinks.  A combination of good on-page/technical SEO, combined with good citation building can help you overcome backlink deficiencies.
Please take a look here to view some of the best citation sources to add your business to.
6. Keywords
 Keywords are the different words and phrases that search engines will use to help users find your content.  These keywords are the foundation for your SEO efforts and should be given considerable thought and time.  
To start off the keyword research process, you should first have a firm idea of what your content is about and how people would be searching for it.  What words or phrases would they be typing?  If I were searching for teeth cleaning and I had no insurance, I might search "cheapest dentists Toronto", or "affordable dentist Toronto". 
After you have written down a few phrases that you believe searchers would be using to find your content,  proceed to doing some keyword research.  One of my favourite free keyword research tools is simply typing a search phrase into Google and navigating to the bottom of the search page to the "Searches related to…." section. 
These are all different words and phrases that Google has matched as similar searches to your initial keyword.  These are keywords people are already searching and therefore great to use within your content. 
In addition to the above method for finding keywords, I also recommend Uber Suggest and the Google Ad Words Keyword Planner.
When using Uber Suggest and Google Ad Words, it is important to pick keywords with low to medium difficulty to start.  There is no point in targeting difficult keywords or keywords with high search volume when you are first starting out.
Once you have gathered a sufficient number of keywords from these tools, start to map one important keyword to each different page of your website and then optimize that page for the specific keyword.  Then gather related keywords to the single keyword mapped to each page and sprinkle those throughout your content in a natural fashion.  Make sure your content reads naturally and you haven't overdone it with too many keywords.
Please take a look at the example below for a better idea:
website.com : (keyword: IPhone repair near me)
website.com/about: (keyword: About international IPhone repair)
website.com/locations: (keyword: Find IPhone repair in your area)
website.com/locations/location (keyword: IPhone repair + city name)
website.com/location/services (keyword: IPhone repair services in city name)
7. H Tags (header tags)
Header tags or H tags are important for a few reasons.  They improve user experience by providing structure to your web page and by breaking up different pieces of text.  It is also important to use your keywords within your H tags because Google uses this (particularly the H1 and H2 tags) to obtain some background on what your content is about.
H1 Tag: This tag should be the header text of your webpage.  For example, the H tag on this particular post would be the title "The Best WordPress SEO Tips 2019".  It is the heading of this post and accurately summarizes what it will be about.  It is recommended to only use an H1 tag once per web page.
H2 Tag: The H2 tag is a sub-heading to your main title and will also contain keywords directly related to your H1 tag.  In this particular post, the H2 tags are the different tips provided throughout the post. For example, the heading of this particular tip, "7. H Tags (header tags)" is an H2 tag.
H3 Tag: This tag will be a sub-heading to your H2 tag's and so on so forth.
In order to add H tags to your text, simply navigate to text setting for your module and select "Paragraph" which will then give you a drop-down menu of H tags to use.
Remember to use your H tags appropriately with both short and long-tail keywords in order to establish a theme for search engines to pick up on and to establish structure for your web page. 
8. Analyze Competitor Websites
This is an SEO tip that is often overlooked.  I am not saying to "copy" your competitors website but to analyze maybe the top 5 websites under a desired keyword that you would like to rank for.
For example, if you wanted to rank for "North York Dentist", simply plug that search term in Google and take a look at the top 5 competitor websites that come up.
Analyze each of these websites and take note of the number of words, images, videos, and keywords used on each page.  
Once you have analyzed these pages, simply optimize your website to compete.  Take note of the average word count, image count, video count and hit these averages on your own website.
The idea behind this method is that Google is ranking these websites for a reason and if you can replicate what these websites are doing, then you are that much closer to competing with them.
9. Stay In Tune With The SEO World
SEO is constantly evolving and changing and we are learning new things about the industry everyday.  That's why I chose to include this important tip within my guide.
There are so many little SEO hacks and tips out there constantly being discovered and you will have the upper hand if you implement these things first!
The best way to find out about new SEO tips is to follow those with authority in the industry.  Some of my favorites include:
Brian Dean
Chase Reiner
Ruan Marinho
Neil Patel
https://ahrefs.com/ (Check out their YouTube Channel)
All of the above resources are great for improving your SEO skills.  All of the names mentioned have their own YouTube channels and websites that you should definitely check out. 
Each of the resources also have their own specialties or niches. Chase Reiner is great for teaching technical SEO, while Ruan Marinho is great for teaching different backlink building techniques and other SEO methods. 
Finishing up
There are so many additional techniques to use when it comes to WordPress SEO, but for the everyday website owner who wants to create an SEO-friendly website, I believe these are the most important to use.
Implement these tips and increase your websites online visibility and improve the overall user experience of those visiting your website.
Please follow and like us: